Which aluminum profile accessories can be used for custom equipment covers?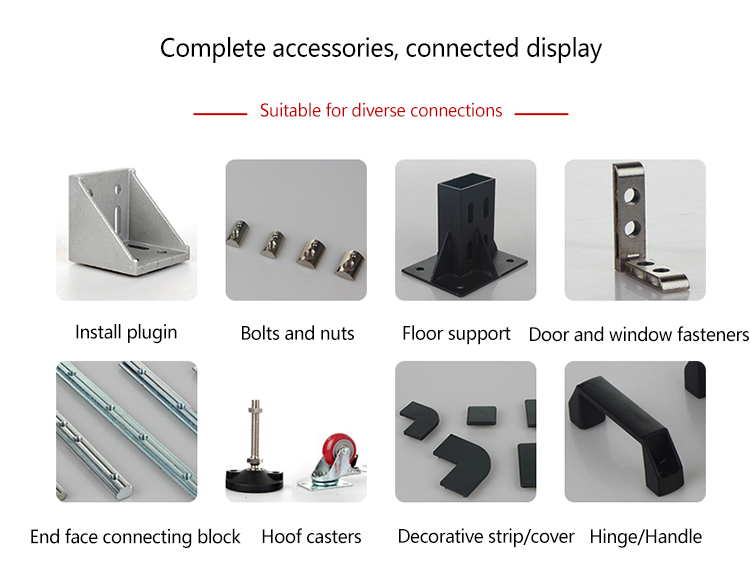 Because aluminum profiles are more cost-effective and practical, it is very common to choose aluminum profiles as the main material for custom-made equipment covers. Now I will introduce to you what aluminum accessories are needed for custom-made equipment covers.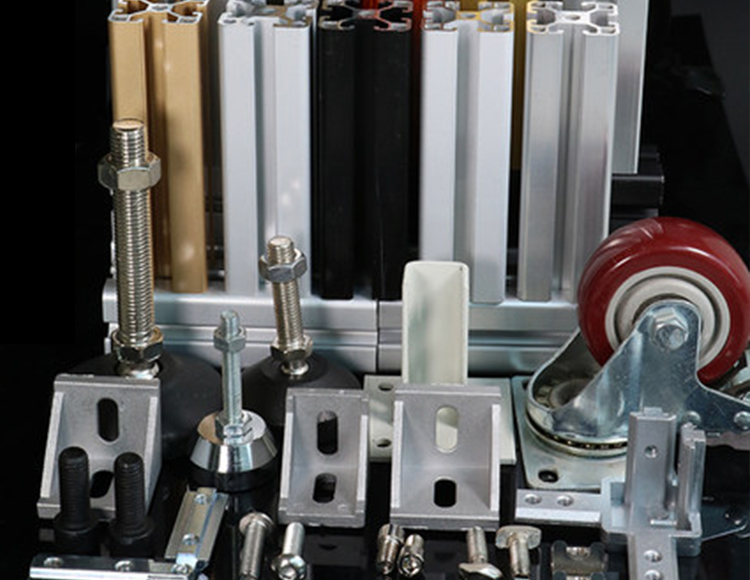 Different aluminum profile frames require different aluminum profile accessories. Different connection methods, different load-bearing requirements and even different appearances require different aluminum profiles. Aluminum profile accessories can be divided into decorative and functional ones. The basic aluminum accessories needed for customized equipment covers are bolts, nuts, seals, moldings, and end caps. According to the needs of the application, the corner pieces are generally installed at the load-bearing corners. , Built-in connector or angle bracket, etc.
Sometimes the panels installed need to use spacers and glass clips, etc. The choice of aluminum profile accessories is mainly based on the use effect, service life and appearance. Some accessories have several materials "stainless steel, PVC, rubber, aluminum alloy, carbon steel...", what we have to do is based on Choose from the actual situation.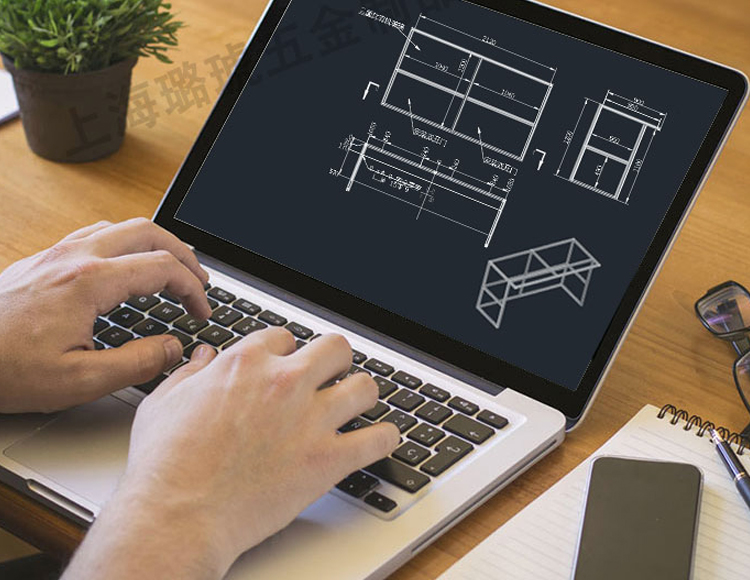 The above is a brief introduction to this article, I hope the content in the article can help everyone.